Parr's Ridge Green School - Youth T Shirt (PC54Y)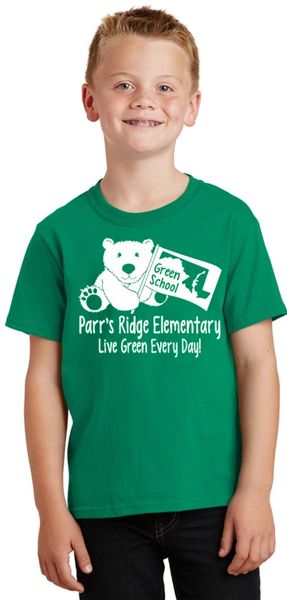 An indispensable t-shirt in our classic silhouette--with a very friendly price.
5.4-ounce, 100% cotton
Kelly Green shirt with Parr's Green School Logo on front in white
Youth Sizes: S-XL

*Second graders will wear their shirts during the Second Grade Musical in the Spring and receive a discounted price. 2nd Grade shirts will be available for $3, since PTO and Parr's funds will subsidize the costs of their shirts. Parents of 2nd graders- please use coupon code "musical" to receive the $3 sale price for your second grader's t-shirt.